Dans la même rubrique
Barack Obama : American Historian
Steven SARSON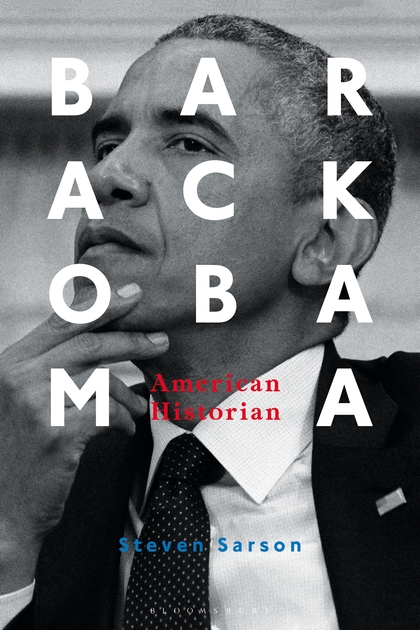 Steven Sarson, Professeur des universités en civilisation américaine et britannique à la Faculté des langues a publié en août 2018, Barack Obama : American Historian aux éditions Bloomsbury.
Barack Obama's politics are deeply informed by his profound knowledge and understanding of his country's history. His articles, books, and speeches are replete with references to America's past and how that relates to the present he sees and the future he envisions.

Exploring Obama's own words, Steven Sarson examines his interpretation of American history from colonial times to the present, showing how Obama sees American history as beginning with the "common creed" of equality and liberty proclaimed in the Declaration of Independence and the "more perfect union" created by the Constitution. He analyses Obama's understanding of the colonies, revolution, and early nation, slavery and the civil war, segregation and civil rights, economy and society, Native Americans and foreign policy. An epilogue explores how Obama personifies the American dream through the stories of individuals, including his own.

A unique and fascinating take on the past and how we interpret it, this book will appeal to all students and scholars of American history, as well as anyone interested in Obama's presidency.
►
Consulter le site de l'éditeur